Division Chief of Administration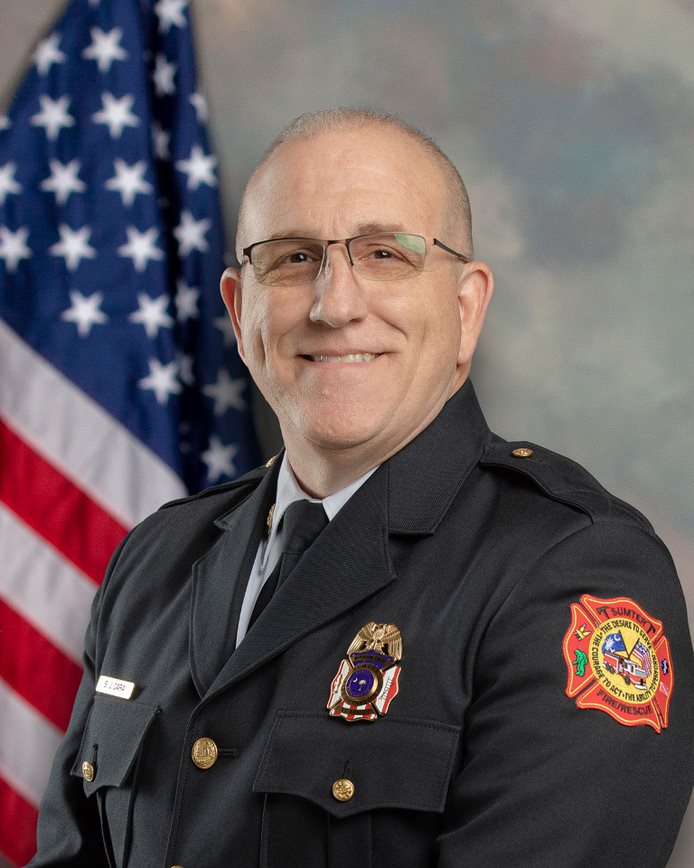 Division Chief of Administration Steven J. Dara has worked with the Sumter Fire Department since beginning his career as a volunteer in 1992 and became a career firefighter the following year. Chief Dara has obtained operational ranks of Firefighter, Firefighter II, Engineer, Engineer II, Lieutenant, Captain, Battalion Chief, and Division Chief of Shift Operations. In 2021, Division Chief Steven Dara was promoted to Division Chief of Sumter City and County Administration. Steven is also a member of the following professional organizations: the International Association of Fire Chiefs, the South Carolina State Association of Fire Chiefs, South Carolina Firefighters Association.
Steven is an alumnus of Columbia Southern University, South Carolina State Fire, and Leadership Sumter. He has a passion for church, family, and history. Steven is currently authoring a history book chronicling the fire personnel of the Sumter Fire Department from 1856 through the present day. Chief Dara is married to his loving wife Lynn and has three children, Steven, Abby, and Ian. Chief Dara and his family are members of Harmony Church.