Assistant Fire Chief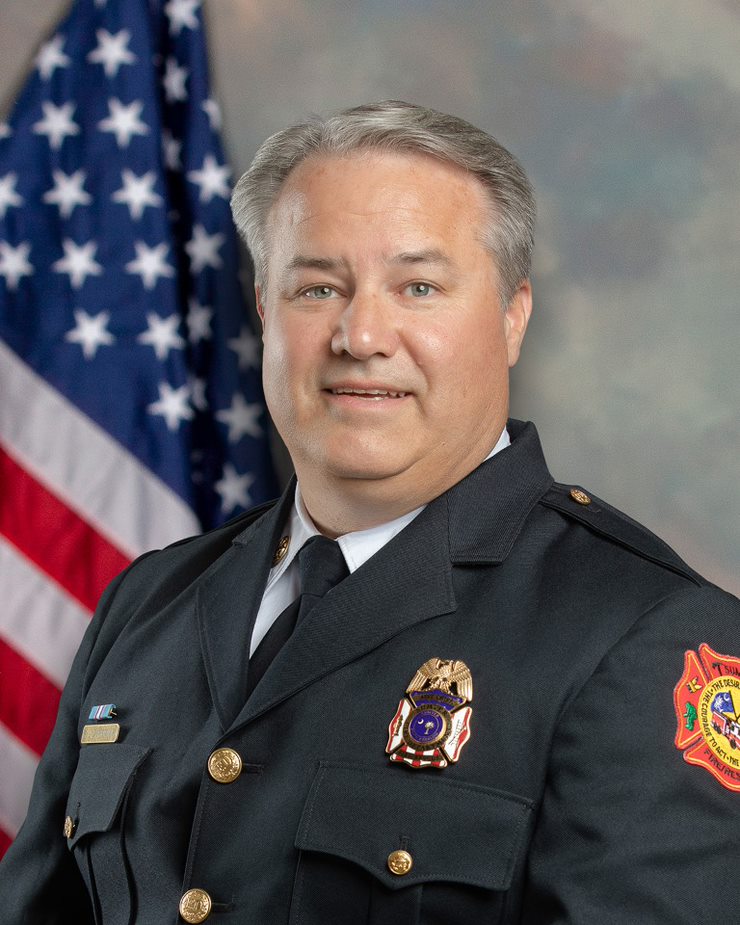 Assistant Fire Chief Brian Christmas currently serves as the Assistant Chief of County Operations for the Sumter Fire Department. Assistant Chief Christmas has served as the Assistant Fire Chief since 2019, and prior to that he served as Division Chief of County Operations, Battalion Chief, Captain, Lieutenant, Engineer, Firefighter III, Firefighter II, and Firefighter. He obtained his Associates in Fire Science from Columbia Southern University in 2015 and obtained his Bachelors in Fire Administration from Columbia Southern in 2017. Brian has been certified as a Class 1 Police officer and EMT for over twenty years. Chief Christmas served as the bylaws' chairperson, on the bylaws committee, and on the members benefits committee in the past for the SC Firefighters Association.
Brian joined the United States Air Force in 1990 and became a firefighter. After honorably serving his country for four successful years, he returned to Sumter. He continued pursuing his love for the fire service as a volunteer for the Sumter Fire Department. In 1997, he was hired as a career firefighter for the Sumter Fire Department. Brian has received many recognitions in the fire services field. In 2005, he was awarded with the American Legion Firefighter of the Year. After running as a candidate for office in June 2022, he was elected as the 4th Vice President of the South Carolina Firefighters Association. Brian has three children, Alyssa, Joshua, and Ethan.