Ever since Sumter was carved from the South Carolina Backcountry in 1800, African-Americans have represented approximately one-half the total population. From this diversity has arisen a rich shared history, with our African-American citizens leading the way for the nation with singular accomplishments in government, military, education, sports, and more.
Take a trip down Sumter County's "less traveled roads" as we celebrate almost 250 years of change and celebration with a guide to the local people and places that helped shape America.
Dr. Mary McLeod Bethune
Mary McLeod Bethune's entire long life was marked by her complete commitment to education. Born in 1875, she became the founder of Bethune-Cookman College, special adviser to five US Presidents including Franklin D. Roosevelt, president of the National Association of Colored Women, founder of the National Council of Negro Women, consultant for the chartering of the United Nations--her accomplishments would be remarkable for anyone, but are astounding when viewed against the background of her humble circumstances and the racial climate of the times. Mrs. Bethune was honored with a US Postage Stamp in 1985 and was the first African-American named to the SC Hall of Fame. In 1974, a memorial to her was unveiled at Lincoln Park in Washington, DC.
Visit:
Dr. Mary McLeod Bethune Nature Trail - a wonderful nature trail that can be used for an afternoon stroll or bike ride. 3.3 miles
Dr. Mary McLeod Bethune Memorial Park - Dr. Mary McLeod Bethune Road, Lee County, US 76 to Mayesville. Turn left on Hwy. 154; drive approx. 2 miles to Dr. Mary McLeod Bethune Rd. and follow signs.
Dr. Mary McLeod Bethune Learning Center & Art Gallery - 35 N Main St E, Mayesville, SC
Tomb of Miss Emma J. Wilson - Site of the former Mayesville Institute, later Mayesville Elementary School Institute Street, Mayesville SC
For more info on the Legacy of Dr. Bethune, click here.
---
Emmanuel United Methodist Church
Emmanuel United Methodist Church was organized in 1866 as a "bush arbor" church, in a shed built with poles and covered with moss, on land purchased by the Missionary Society of the Methodist Episcopal Church. First pastored by the Reverend B. Frank Whittemore, the church had seen 15 members join the ordained ministry by 1890. The present sanctuary, completed in 1901, is the oldest church building of any denomination in the city of Sumter. View from outside; open on Sundays. (803) 773-6197. 421 South Main Street, Sumter.
---
James T. "Nooker" McCain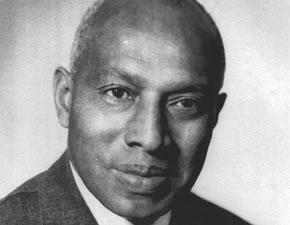 James T. McCain, Sr. (1905-2003) was a Sumter native and nationally prominent Civil Rights activist. At age 16, he worked to register African American voters. As an educator, he worked as a classroom teacher, principal, professor, and dean. In 1952, he was a runner-up in a national Classroom Teacher of the Year program sponsored by Negro Educational Review. He is most remembered, however, for his work to achieve racial equality for African-Americans.
Mr. McCain served as the Field Secretary for the national Congress of Racial Equality (CORE), where he helped to organize Freedom Rides (beginning in 1961) throughout the Southeast and an organizer of the 1963 March on Washington. Following an incident in 1961 when original Freedom Rider and future US Congressman John Lewis was assaulted in Rock Hill, SC, Mr. McCain brought Mr. Lewis to Sumter to recuperate. McCain left CORE in 1966 to become the Director of Scholarship, Education, and Defense Fund for Racial Equality.
In later years, Mr. McCain remained active in public service, and in 1992 he was awarded the Order of the Palmetto, South Carolina's highest civilian honor. He was recognized by the SC State Legislature on his 97th birthday in a resolution that called him a "legendary freedom fighter." In 2017, the stretch of Bartlette Street from South Washington to Guignard Drive was designated "James T. McCain Memorial Street" by the SC General Assembly.
According to US Representative and two-time House Majority Whip James Clyburn, the late Congressman John Lewis once said, "Next to Martin Luther King, Jr., my guy is James T. McCain."
---
Did you know?
Each year, the Festival on the Avenue celebrates African-American culture in Sumter, with festivities centered in the South Sumter neighborhood where Freddie Solomon and James McCain were born and raised.
Visit:
---
Walker Cemetery
Located adjacent to the Sumter, St. Lawrence and Jewish Cemeteries, Walker Cemetery is the final resting place of many distinguished African-Americans. Among the notables interred here are Dr. and Mrs. C.W. Birnie (Sumter's first African-American physician and his wife), noted author Dr. Arthenia Jackson Bates-Millican, Z.E. Walker (1849-1916), elected in 1883 as Sumter's first black City Councilman, for whom the cemetery is named. The Walker Cemetery Association was organized on January 24, 1895. Visitors will note many familiar names of families and individuals who played a significant role in the history of Sumter County, including Savage, Bultman, Weston and others. Some areas of the privately-owned cemetery are in a state of disrepair, but numerous individuals in the community have expressed an interest in restoration and preservation efforts. West Oakland Avenue, Sumter SC.
More info: www.findagrave.com/cemetery/2261494/walker-cemetery
---
Ernest A. Finney, Jr.
The late Ernest A. Finney, Jr. holds a particular distinction as the first African-American Chief Justice of the South Carolina State Supreme Court, a position he held from 1994 until his retirement in 2000. Finney moved to Sumter with his family in 1960 and earned a reputation as an exemplary defense lawyer and civil rights advocate, defending nearly 6,000 Civil Rights protesters who participated in Freedom Rides, demonstrations, and sit-ins during the 1960's. He was elected to the SC House of Representatives in 1972. Justice Finney is interred at Hillside Memorial Park. There is a section of highway dedicated to him on North Main Street (US 15 North) at the US 378 overpass.
---
William "April" Ellison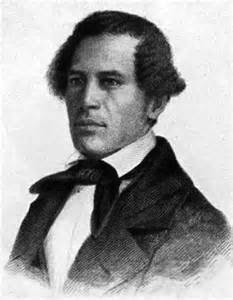 Born in 1790, William "April" Ellison went on to become one of South Carolina's most respected citizens. Trained as a ginwright, his talents were so important to the local cotton planters that by 1816, he had obtained his freedom. He and his family relocated to Stateburg, where he established a gin shop and plantation on land purchased from the family of General Thomas Sumter. During his lifetime, Ellison became a major property owner and the wealthiest free African American in South Carolina. In 1838, he purchased the former home of Governor Stephen D. Miller. (The house, privately owned and not open for tours, still stands today.) He also became a full member of the Church of the Holy Cross. The Ellison Family Graveyard, located a short distance from the intersection of King's Highway and Old Garner's Ferry Road is the "family burying ground" where William Ellison and his descendants remain.
Visit:
Ellison Graveyard - From Highway 261, turn left at Old Garner's Ferry Road. Cemetery is located on the right.
High Hills Baptist Churches - A traveler on Meeting House Road, off the King's Highway, might be surprised to see two churches, both named High Hills Baptist. The white frame structure belongs to one of the oldest churches in Sumter County, established in 1772. In 1774, Richard Furman was named pastor; helater founded Furman University in Greenville. The present building was erected in 1803 on land granted by General Thomas Sumter, for whom the City and County of Sumter are named. The brick church down the road is home to the congregation formed in 1869 by the freed men and women of the original High Hills Baptist Church. The present structure of the second High Hills Baptist Church was renovated in 1983 under the leadership of the Reverend E.W. Palmer. The adjacent cemetery, heavily draped with wafting plumes of Spanish moss, overlooks a spectacular vista of the High Hills of the Santee, for which the churches were named. The stones date from the early 20th century. Meeting House Road.
More info on his plantation home: https://south-carolina-plantations.com/sumter/ellison.html
---
Church of the Holy Cross
Born in 1790 in Winnsboro, SC, William "April" Ellison rose from slavery to become one of Sumter County's most respected citizens. The seal on Mr. Ellison's approval as a member of the antebellum Stateburg community came with his 1844 purchase of pew #30 on the main floor of what is now the Church of the Holy Cross, for which he paid the same $35 subscription fee as his wealthy white neighbors.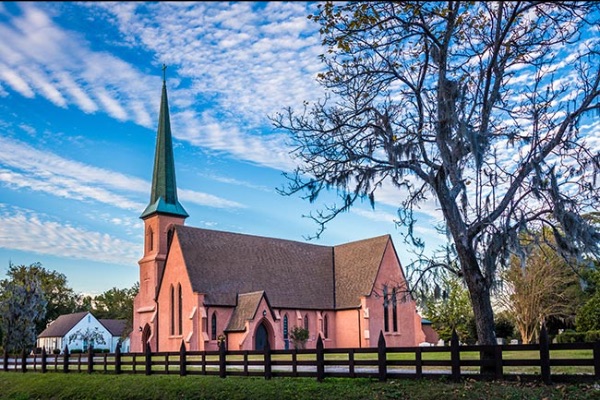 The Church of the Holy Cross, declared a National Historic Landmark in 1973, dates back to 1788 when Claremont Episcopal Church was established on the site. The present sanctuary, built in 1850-52, is an impressive example of the pise de terre, or rammed earth, construction method in the Victorian Gothic style. The original Erben pipe organ installed in 1851 is still in use. Many notable people are interred in the adjoining cemetery, including Joel Roberts Poinsett, first US Ambassador to Mexico, and General George L. Mabry, Medal of Honor recipient for his heroism in World War II. The church is open on Sundays. 335 North King's Highway (Highway 261), Sumter SC. For more information, please call (803) 305-8780.
Check out our online map for more arts, including outdoor public art installations!
---
Goodwill Presbyterian Church
The first African-American Presbyterian church in Sumter County, Goodwill was organized in 1867 by 100 black members of Salem Black River Presbyterian Church. The first church on this site was erected in 1868. The Manse was built in 1890. Although the sanctuary was severely damaged by Hurricane Hugo in 1989, it has since been restored and Goodwill Presbyterian remains an active part of the rural Sumter County community. The Goodwill Parochial (Day) School is listed in the National Register of Historic Places. View from outside; open on Sundays.
(803) 495-3599. Highway 527, Mayesville SC. From US 76, turn right.
More Info: www.scpictureproject.org/sumter-county/goodwill-parochial-school.html
---
First Missionary Baptist Church & Morris College
The Baptist Church has deep roots in the African-American community of Sumter. First Missionary Baptist Church, organized in 1868 as Shiloh Baptist Church, was the first Baptist church in the city to be built by an African-American congregation. The church moved to its present location in 1910. The original building burned in 1962, was rebuilt and renovated the same year, and replaced in 1977 by the present building. 219 South Washington Street, Sumter SC.
First Missionary Baptist Church was the site of the founding of the State Baptist Education and Missionary Convention of South Carolina in 1877. In 1908, the Convention founded Morris College, Sumter's first and only historically black college (HBC). One of the few senior colleges built and operated solely under African-American auspices, Morris College is accredited by the Southern Association of Colleges and Schools Commission on Colleges (SACSCOC) and is a member of the United Negro College Fund. Notable alumni include Dr. Leroy Bowman, one of the original Tuskegee Airmen, Freedom Rider Herman Harris, and writer Arthenia J. Bates-Millican, National Endowment for the Arts fellow and protegee of Langston Hughes. 100 West College Street, Sumter SC.
More info: www.fbmcsumter.org and www.morris.edu
---
Freddie Solomon
Sumter natives are renowned for their contributions in the field of athletics, including former New York Yankees second baseman Bobby Richardson, basketball's Ray Allen and Ja Morant, and others. Sumter High School graduate Freddie Solomon broke records as a high school quarterback and later went on to greatness as a wide receiver with the Miami Dolphins and San Francisco 49'ers. During his time with the 49'ers, the team won two Superbowls. He was inducted into the University of Tampa's Athletic Hall of Fame in 1983 and named to the Florida Sports Hall of Fame in 1994. Freddie Solomon retired from professional football in 1986 and dedicated his life to serving as a role model for children in sports and in life. He passed away in 2012.
Click here to watch the San Francisco 49'ers video "Freddie Solomon Remembered".
---
Job's Mortuary
The Reverend Harry Bowman Brown (1893-1964) made a large and lasting impact on those around him. Sumter's African-American community still benefits from his philanthropic efforts, including providing low-cost housing for those in need and assisting with the building of a number of churches. He was the founder of Sons and Daughters of Job, a benevolent and charitable organization that at one time boasted 10,000 members. The Reverend Mr. Brown owned and published the Samaritan Herald newspaper, and gave the land on which the Community Hospital was built in 1949. The hospital served Sumter's black citizens until 1964, when it became the Community Nursing Home (Broad Street). Job's Mortuary was established in 1935 and has occupied its current building since 1959. Harry Bowman Brown is interred at Walker Cemetery. View from outside. (803) 773-3323. 312 South Main Street, Sumter SC.
---
The Tuskegee Airmen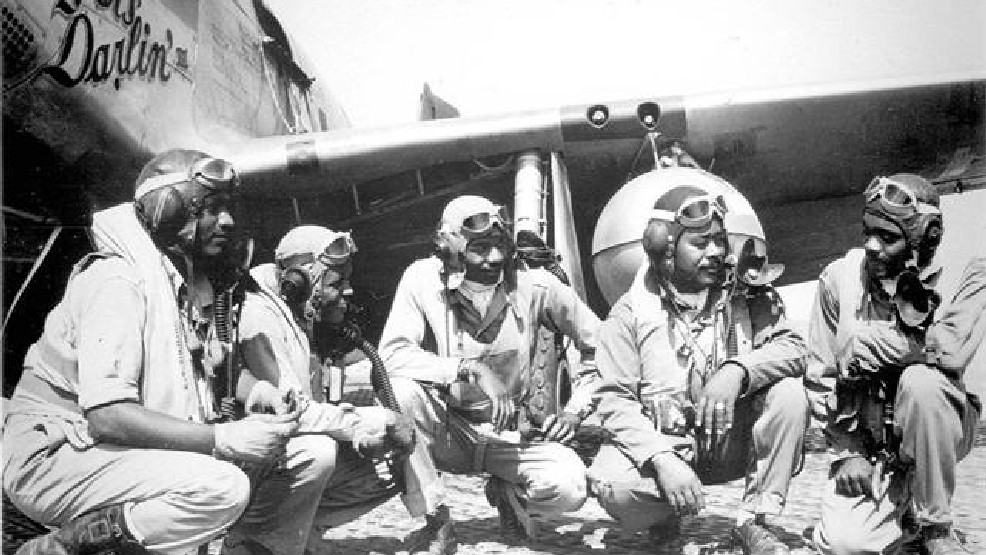 The Tuskegee Airmen were the Black flying aces of World War II, and four of those famed pilots called Sumter home during their lifetimes. Philip Rembert, Willie Ashley, Leroy Bowman, and Emmett Rice were among the daredevil pioneers who served during WWII as the first black fighter pilots in American history who, according to the US Army website, "quite literally smashed through an aerial glass-ceiling and in heroic fashion, displayed the skills and courage of African-Americans."
Lt. Willie Ashley, Jr. was one of the original members of the 99th Fighter Squadron, America's first black fighter unit, and flew the unit's first mission of the war. He died in 1984 and is buried at Arlington National Cemetery.
J. Philip Rembert was Sumter County's first black Councilman, elected at-large in 1974 before the introduction of the single-member district voting system, and held the seat until his death in 1987.
Dr. Leroy Bowman received the Congressional Gold Medal from then-President George W. Bush in 2007. He was honored at a Veteran's Day ceremony held at the Sumter County Courthouse in November 2011. Dr. Bowman passed away in Sumter in 2014.
Emmett Rice was born in neighboring Florence but lived in Sumter for a time before relocating to New York City. He was a Fulbright Scholar who later served as governor of the Federal Reserve. His daughter, Susan Rice, is the Director of Domestic Policy Council under President Joseph R. Biden.
Visit:
Veteran's Park - US 378 at Ashley-Bowman Boulevard - A model of the P-51C Mustang to commemorate the Tuskegee Airmen is being installed and will be unveiled in the near future.
---
Church of the Good Shepherd
Among the many churches in Sumter County, the Episcopal Church of the Good Shepherd has one of the most unique and interesting histories. It was originally built on the Frierson plantation as St. John's Chapel, where enslaved persons were given religious instruction. In 1886, John Frierson transferred the property to a man named Bowen, who moved the building to Highway 261, where it was known as the Bowen Church. It was later used as a school. The building was purchased by members of the Good Shepherd Episcopal Mission. In 1920, this group moved the foundation and framing to the corner of Dingle and Wright streets to use in the construction of the Church of the Good Shepherd, which remains in use to the present day. View from outside; open on Sundays. (803) 775-5619. 401 Dingle Street, Sumter SC.
---
Lincoln School
The Lincoln Graded School was founded in 1874 for Sumter's African-American elementary students. By 1929, the original four-room structure had been expanded in size and served students up to 11th grade. The present facility was begun in 1937 and completed with assistance from the federal Works Progress Administration. 12th grade was added in 1947. In 1969, Lincoln High School merged with Edmunds High School to become Sumter High School. The Council Street campus served grade 10, and later on, grades 9 and 10, until Sumter High School moved to the McCray's Mill Road facility in 1983. Since that time, it has served the student bodies of St. Jude High School, Sumter Catholic School, and Sumter Academy. The building was later sold to Trinity United Methodist Church and known as Trinity-Lincoln Center.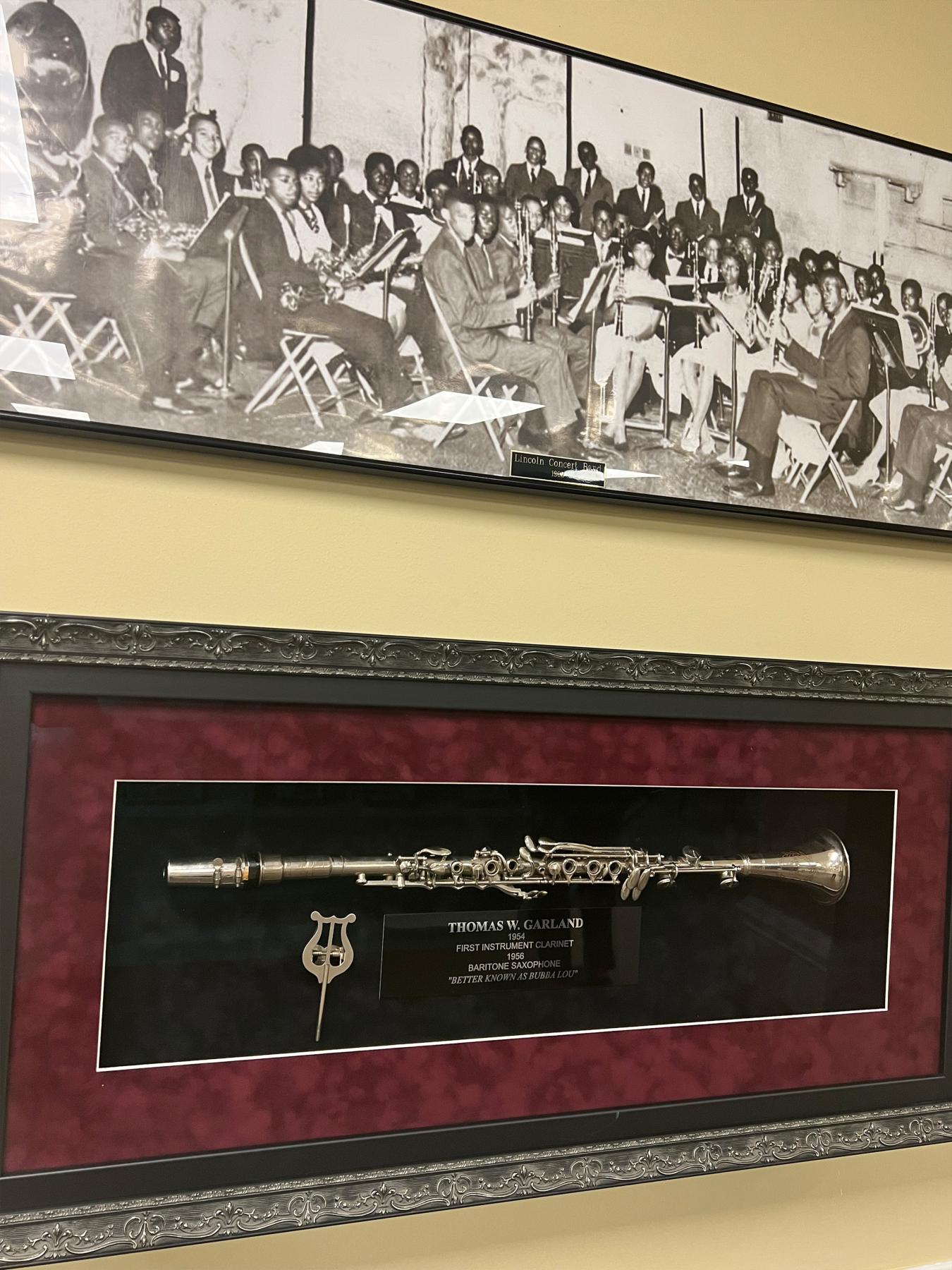 In 2009, the Lincoln High School Preservation Alumni Association purchased the building from Trinity UMC and established the Historical Lincoln Center. The Lincoln Museum opened in 2013 and features historic artifacts. The Center is also used for a variety of meetings and events, including educational programs and forums. The Center was added to the National Register of Historic Places in 2015. 20-26 Council Street, Sumter SC.
Notable Lincoln alumni include:
James L. Felder, civil rights activist and a pallbearer for President John F. Kennedy,
Dora McDonald, personal secretary to Dr. Martin Luther King, Jr. from 1960 until his death, and
Three of the Tuskegee Airmen—J. Philip Rembert, Leroy Bowman, and Willie Ashley.
More info: lincolnsumter.org
---
Willie "Bill" Pinkney Community Park
Enjoy a stroll or a picnic at this green space dedicated to one of Sumter's most remarkable citizens. Located near his birthplace in the town of Dalzell, the park is named for Bill Pinkney (1925-2007), a Sumter County native best known worldwide as a singer for the original Drifters, who recorded the timeless classics "White Christmas," "Up on the Roof," and "Under the Boardwalk." Mr. Pinkney was inducted into the Rock and Roll Hall of Fame in 1988 and received numerous awards for his contributions to the world of music.
In addition to his musical accomplishments, he also served during World War II, earning four Bronze Stars, and was formerly a pitcher for the New York Blue Sox baseball team. Bill Pinkney received the Order of the Palmetto, South Carolina's highest civilian honor. The State of South Carolina recognizes May 14 as "Bill Pinkney Day." Hwy 521S at Queen Chapel Road, Dalzell. A highway marker dedicated to him is located where old US 521 intersects SC highway 441.