Assistant Fire Chief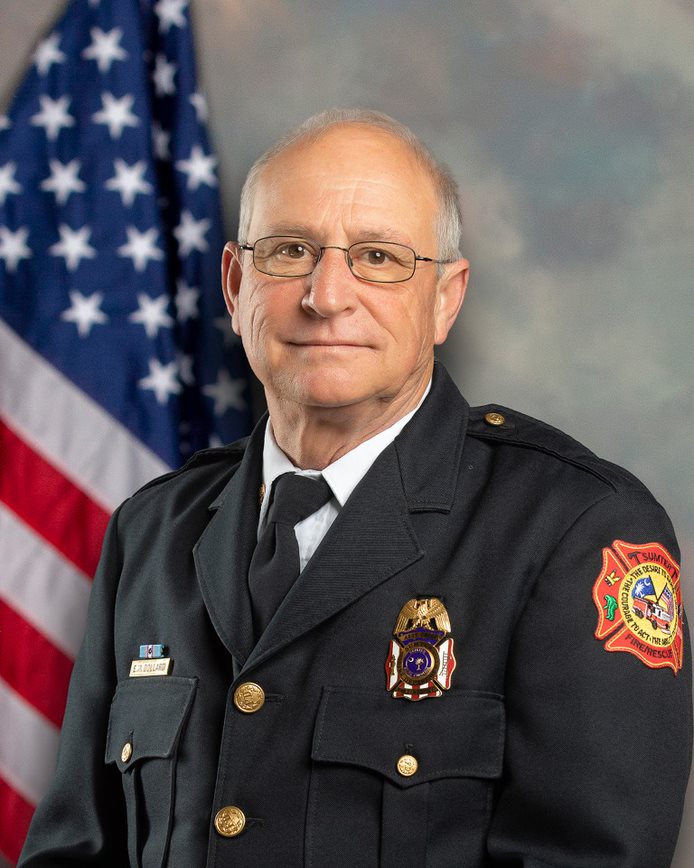 Assistant Fire Chief Ernie Dollard has served the Sumter community since 1980 with the loving support of his wife, Robin. Upon receiving the rank of Assistant Fire Chief in 2004, he served in that capacity. Before becoming Assistant Fire Chief, he served as shift Captain, Lieutenant, Engineer, Firefighter III, Firefighter II, and Firefighter. Assistant Chief Dollard has received many recognitions in the fire services field. Most notably, he received the American Legion Firefighter of the Year Award in 1995 and 2003. In 1997, Chief Dollard was named Officer of the Year for Sumter County. In 2004 Chief Dollard was honored by the State of South Carolina Senate and the House of Representatives as the State Firefighter of the Year.
Chief Dollard's career has been firmly focused on the use of firefighter trade skills to better the department. He is a staunch believer in the power of the organization's mission, vision, and values. He provides the necessary leadership for both fire and non-fire emergency service projects. Chief Dollard has made it a priority for team members to share in the fire department's vision. He encourages team members to develop department ownership through personal skill contributions, creating fire department facilities that are unrivaled throughout the state of South Carolina.