Welcome to the Shaw Sumter Family. As you arrive in our community you will soon discover that the people of Sumter have great patriotic pride in supporting the base mission, military personnel and their families, with an overwhelming display of support for deployed personnel and their families. Base personnel return that support to the community through their unselfish work to improve the quality of education, medical care, spiritual life and humanitarian activities.
Shaw Air Force Base, located within City limits is home to the Air Force's largest combat F-16 wing -- the 20th Fighter Wing -- whose mission is to provide, project and sustain combat-ready air forces. Shaw also serves as home to Headquarters Ninth Air Force/U.S. Air Forces Central (AFCENT), Fifteenth Air Force, and U.S. Army Central Command (ARCENT).
We work very closely with Shaw, on a daily basis, with a team of current and former elected officials, city personnel and military retirees in support of Shaw's airmen, soldiers and their families. We continuously strive to keep Sumter and Shaw's reputation at the forefront of the DOD base preference.
Sumter has an active land protection program around Shaw AFB, to date we have secured over 3000 acres of land surrounding the base to keep development from encroaching to close. Land use near military installations is always a concern. New residential and commercial development along with increasing competition for land, airspace and water access can constrain training, testing and other military base activities.
We also partner with Shaw through the following programs: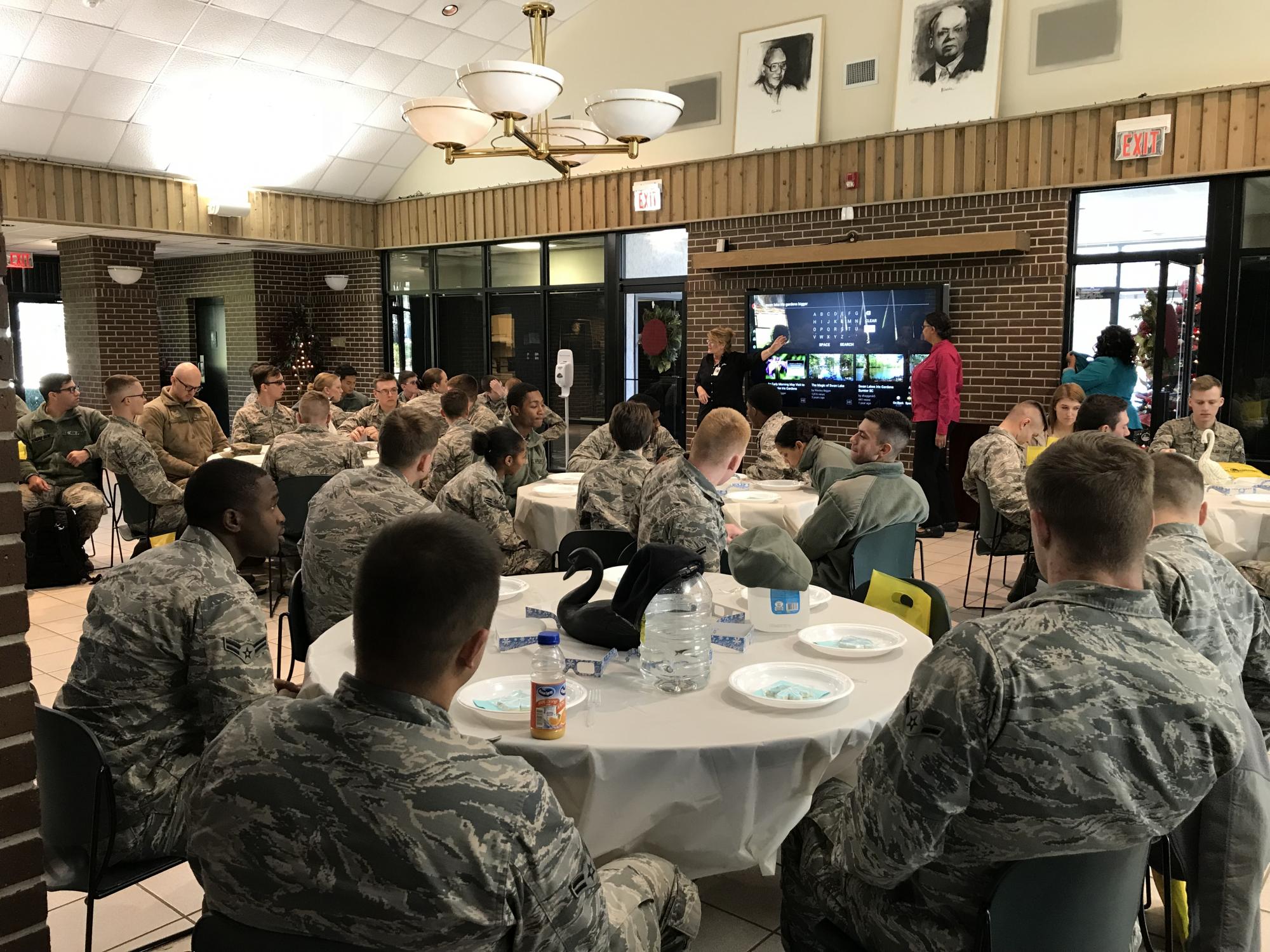 South Carolina Military Base Task Force
Shaw-Sumter Community Council
Honorary Commanders Program
Weasel Welcome Program
ARCENT Newcomers Briefing
Taste of Sumter Community Bus Tours
Shaw Spouses Club
Chamber of Commerce Military Affairs Committee
Joint public safety training and support programs through our Fire and Police Departments
and many events on and off base to support active duty, retirees, personnel and their families.
Out of the eight (8) major military installations in the state, Sumter has the third largest military presence by total volume of military related activity (behind Charleston and Columbia).
Shaw's overall Annual Impact on Sumter region: $2.5B
Labor Income generated for Sumter region: $1.2B
Number of active duty and reserves: over 7,400
Number of veterans in Sumter: 16,381
Number of active duty, military family and retirees: 31,000
Number of military retirees in Sumter: over 4,400
Number of Civilian jobs on Base: over 1,000
Welcome to the Shaw-Sumter community!